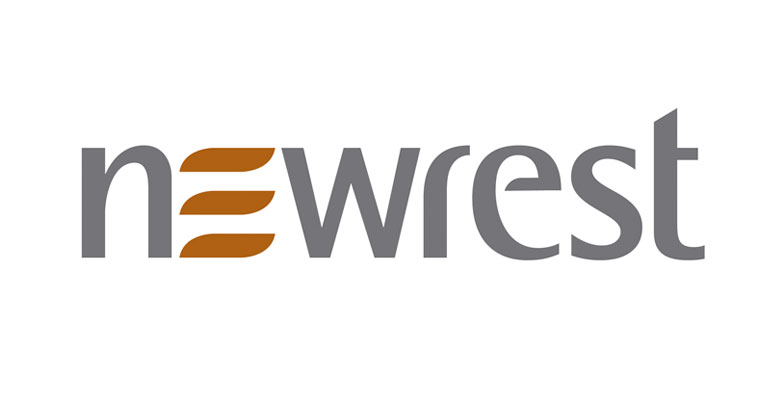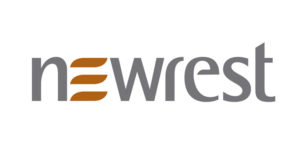 Newrest, a Global Leader in Multisector Catering, Puts its Trust in Andy  
Founded in 1996 by its current Presidents, Olivier Sadran and Jonathan Stent-Torriani, Newrest is not only the world's largest independent airline catering company today, but it has also become an international benchmark in collective catering and foodservice.
With more than 28,980 employees spread across 56 countries, Newrest leads sectors such as airline catering, paid catering, on-board duty-free, social catering, life support bases, catering for railways, as well as restaurant concessions at airports and highways.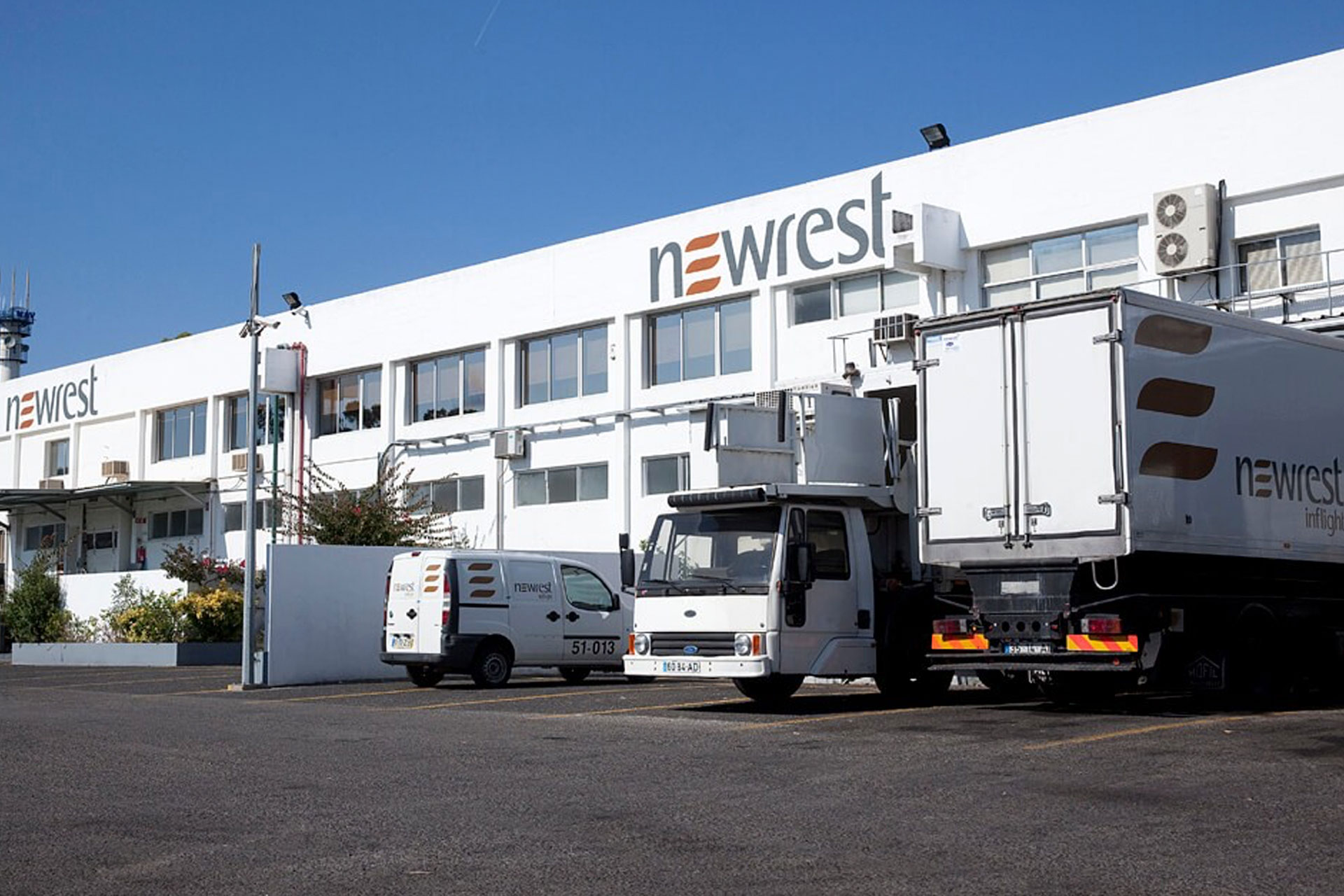 The Challenge
Like many other businesses in the Food Service sector, the pandemic marked a challenging period in Newrest's long and successful journey. The rise in fuel costs and the exorbitant levels of inflation experienced in 2022 exacerbated the complex conditions caused by disruptions in air travel and global tourism.
Despite the challenging international landscape that the company has been forced to navigate over the past three years, Newrest remains committed to a constant process of improving and innovating its services and processes. With the goal of reducing costs, streamlining ingredient traceability, and optimising the time its employees invest in food safety processes, Newrest has embraced the implementation of the digital assistant Andy for expiration date labelling in its kitchens.
The digitisation of its labelling management processes was a natural advancement for an innovative company that deals with a wide variety of products and ingredients with multiple primary and secondary expiration dates.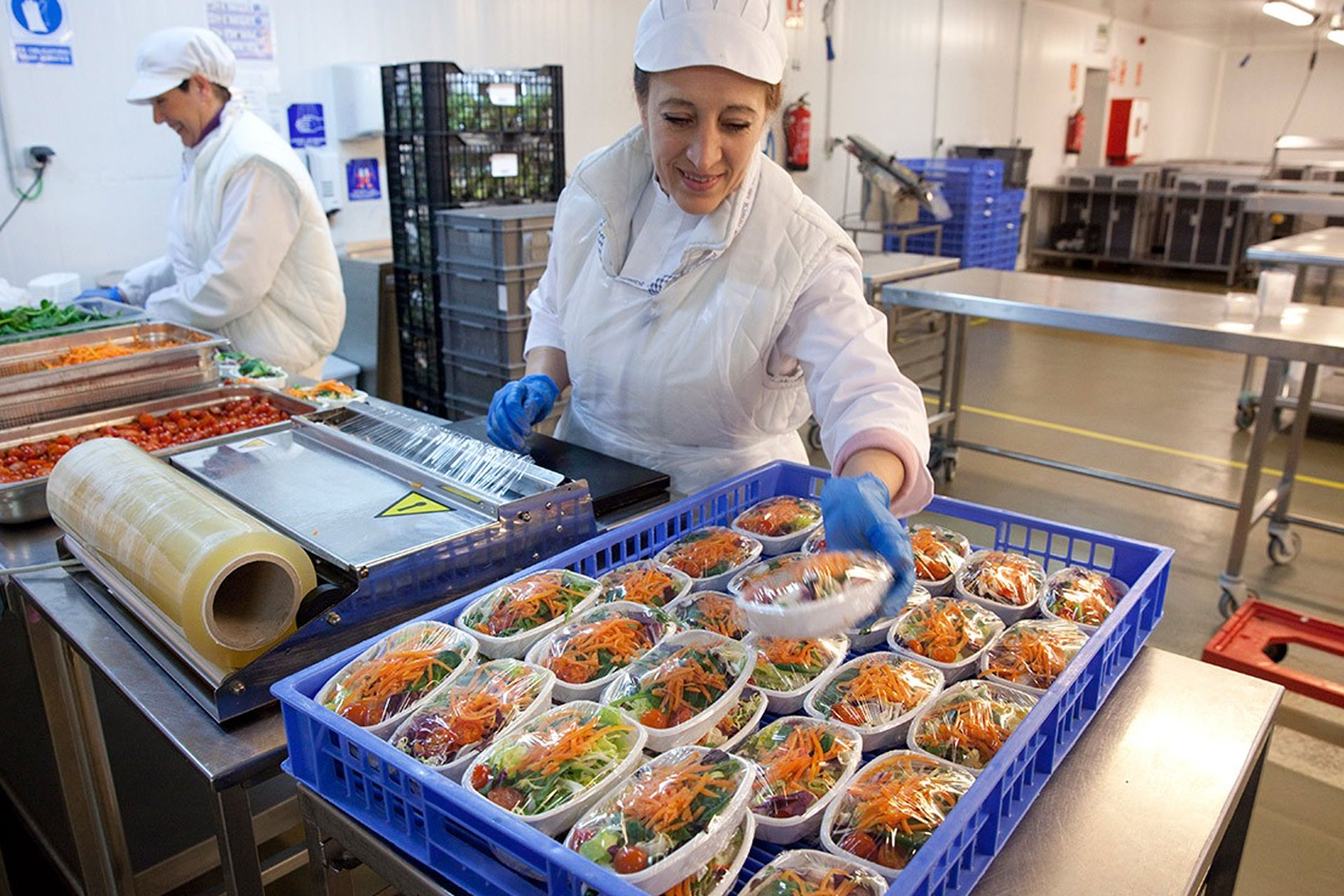 Customised, Simple, and Agile Configuration and Implementation
Newrest is undergoing a progressive implementation of the digital assistant Andy, with a primary focus on all expiration date labelling operations at its locations in Madrid, Barcelona, Malaga, Alicante, Gran Canaria, and Tenerife.
Expiration date labelling holds special importance in Newrest's operations for:
Product openings,

Control when defrosting fish, meats, and vegetables,

Labelling of cut fruits and vegetables,

Disinfection of fruits and vegetables,
Fresh bread reception,
Labelling of prepared sandwiches,
Packaging control, indicating if it's done in a modified atmosphere or vacuum,
Labelling of all preparations, including data such as: if it's an intermediate preparation, if it contains mayonnaise, if it contains salt and pepper, if it's a cooked or prepared product, and if the product is in the marination process.
Despite the substantial volume of their production and the many applications of Andy in their kitchens, the Newrest teams were highly autonomous in configuring their new digital assistant.
Results Achieved
The most immediate benefits resulting from the introduction of Andy at Newrest's locations in Spain include:
Increased productivity and significant time savings in the labelling process, which is now faster and doesn't require mental calculations.
Standardisation of labelling criteria according to quality department-established norms.
Improved stock rotation with automatic inclusion of expiration dates on labels, assisting employees in quickly identifying foods that need to be used sooner.
Real-time information updating, access, and control through Andy's simple and intuitive control panel.
What does Newrest value in Andy?
""Digitising the myriad and complex labelling processes at our Newrest locations in Barcelona, Madrid, Malaga, Alicante, Gran Canaria, and Tenerife has resulted in an almost immeasurable improvement for our teams. Given the array of ingredients we use in our preparations, Andy has become an essential and highly valuable tool in labelling and traceability for all our products".
Quality Manager at NewRest.