Preventive Maintenance Plan
Increase profitability with an efficient preventive maintenance plan
Plan your tasks with automation tools
You may customise planned maintenance tasks for each location with Andy.
Program tasks with the desired frequency

Monitor the maintenance states

Plan differently according to each location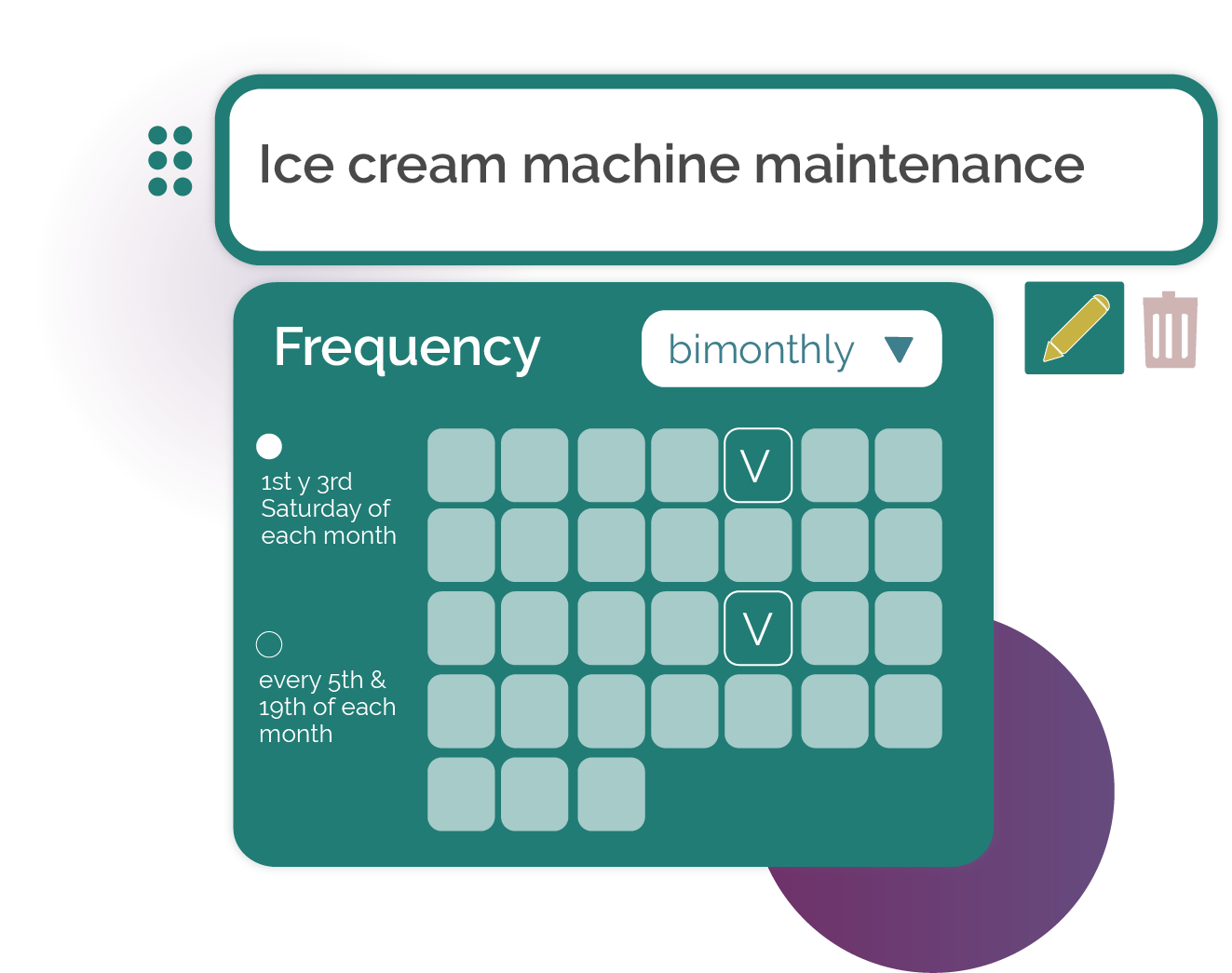 Be certain that your preventive maintenance plans are followed
No matter the frequency of the task (daily, weekly, monthly, etc) Andy will remind you!
Constant reminders until the task is done

Quick access to Instruction manuals

Issue incidents when necessary
Instantly review the information you need
Andy will guide you through the needed steps and ensure your task compliance, which will improve the life-span of your machinery.
Keep your manuals updated

Verify that your maintenance plans are followed

Identify the machinery with most incidents

Decide with confidence whether to repair or replace