These leading food service and hospitality brands trust Andy















Centralize all your processes, comply with the law and save 328 hours per location every year with Andy
Discover everything Andy can offer your organization.
What type of food businesses is Andy beneficial for?
AT ANDY YOU ARE NOT JUST OUR CLIENT…
AT ANDY YOU ARE OUR PARTNER!
Incorporating the digital assistant Andy into your food service operations means you are not working with a distant software provider only interested in signing you up and profiting from you.
The team at Andy walks hand in hand with you from the very beginning assisting you in setting up, implementing and training processes, and through every step of the way.
That's the way Andy is Spain's favorite food service digital assistant!
"With Andy in all its kitchens, our brand of restaurants VIPS have a powerful digital assistant to help with all labelling operations. Given the amount of ingredients in our menus, Andy facilitates enormously all the labeling, food safety and quality control tasks."
María José, Quality Director, Alsea Europe.
"Controlling all our records digitally and with the data provided by Andy, we can better understand how our restaurants work and improve on the areas identified by the digital audits."
Cristina, Head of Quality at Grupo Tragaluz.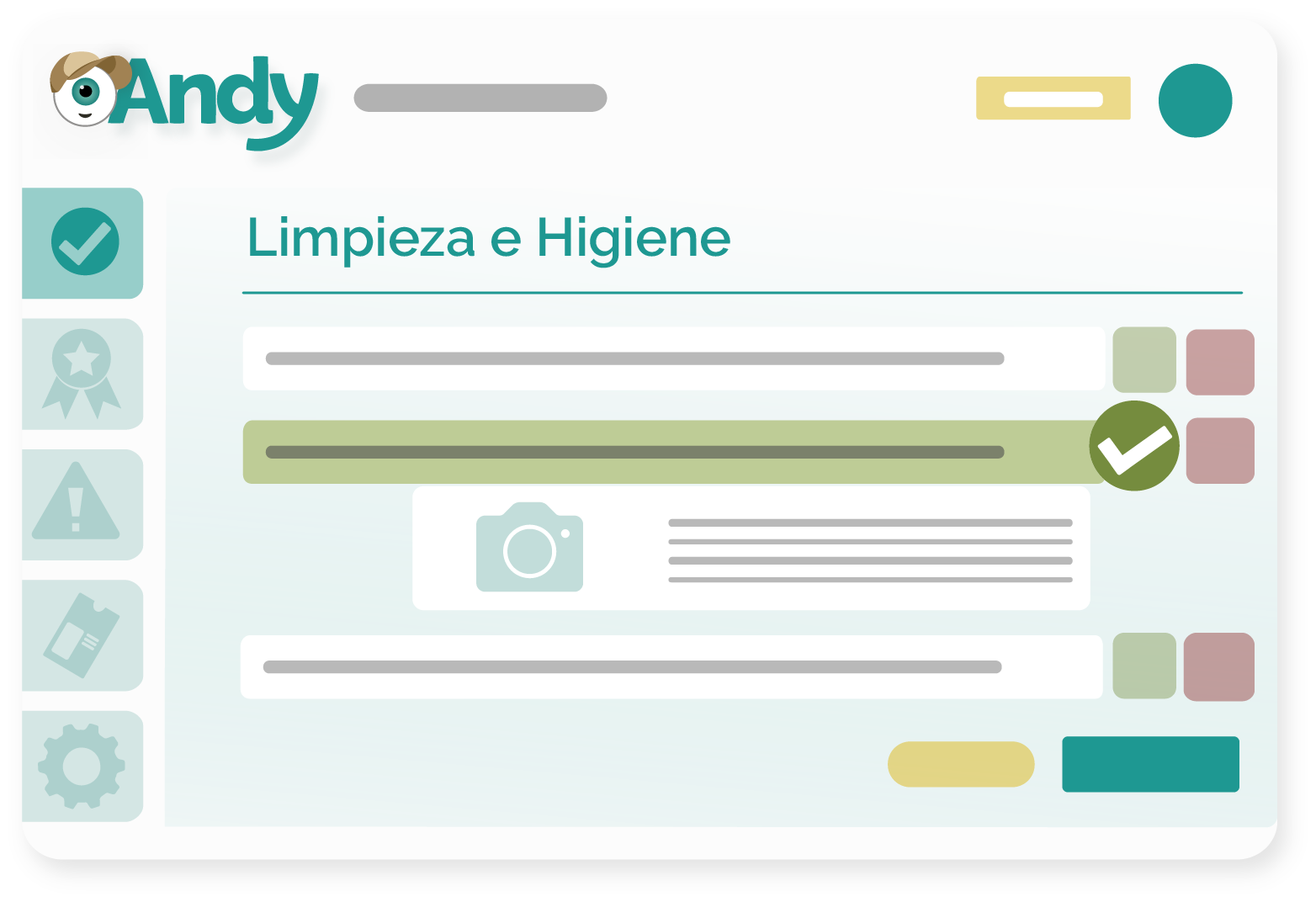 The digital assistant that guides your team while you stay in control
Andy becomes a member of your team, making sure that everything works 100%.
Records and checklists

Cleaning and hygiene plans

Digital HACCP

Corrective plans

Maintenance plans

Food labeling
Andy allows you to see what happens in all your establishments, in real time:
Instant information

Important notifications

Alerts in case of discrepancy

Data analysis to help you in your decisions making process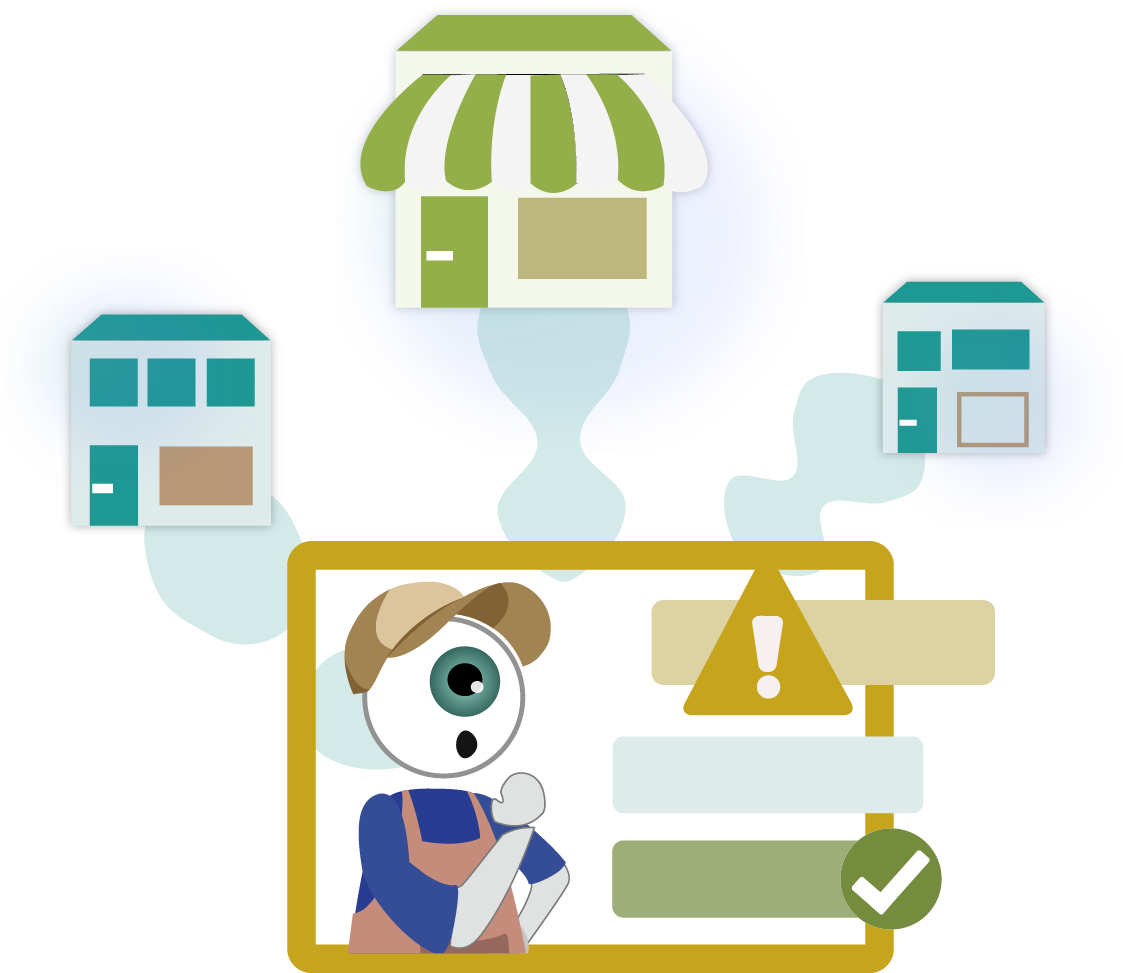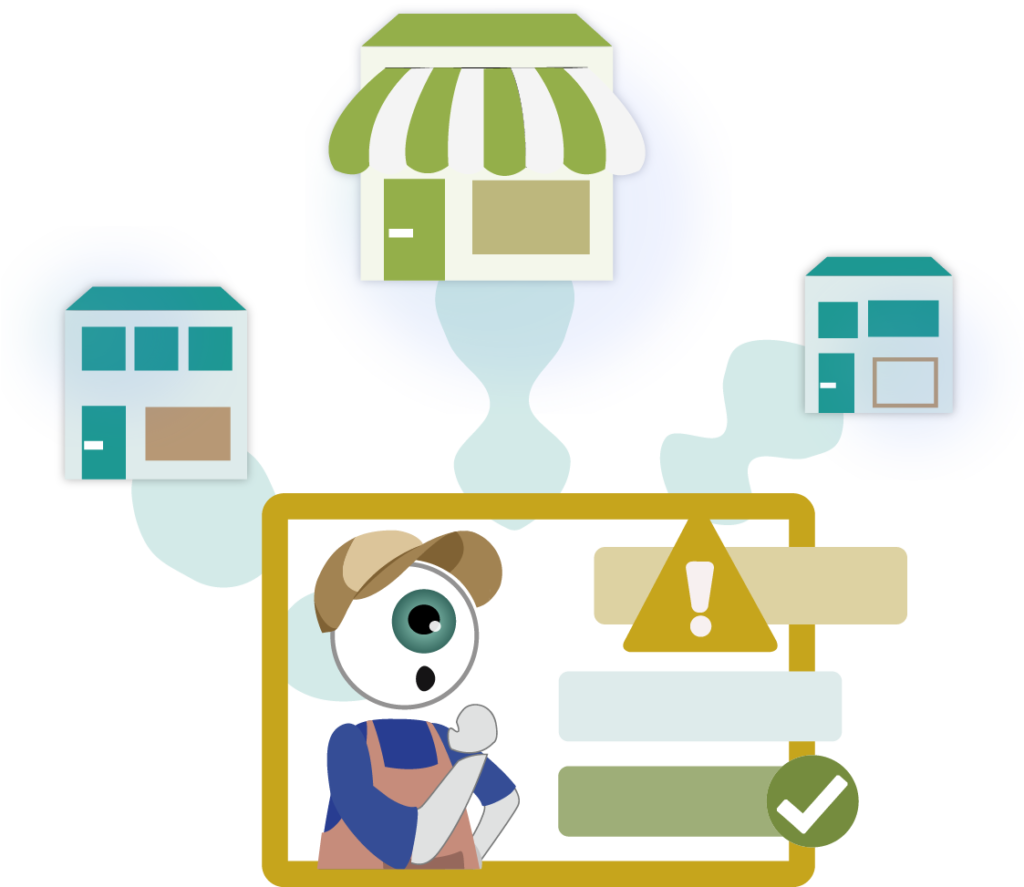 With Andy, you and your team can easily work from all your stores from your Android devices, Windows and Google Chrome – on and offline!
Easily consult operational information in manuals, recipe videos, and other types of format,

Record and follow up on any type of incidents pertaining to machinery, methodology, etc., minimizing "down time", stress and unnecessary expenses,

Eliminate paperwork by digitizing all HACCP processes and any other type of record,

Print expiration labels,

And much more, now, on and offline!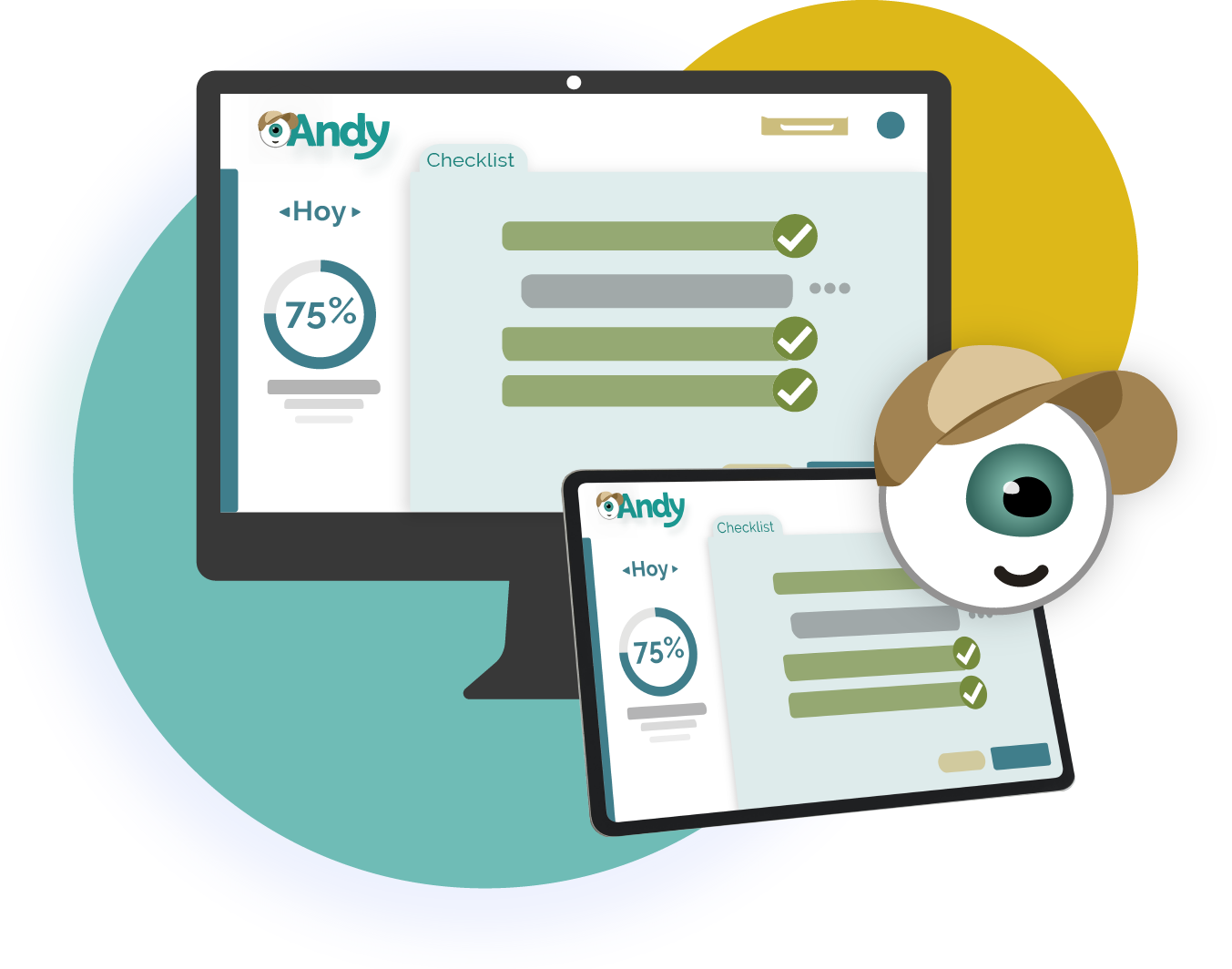 The most user-friendly and intuitive Control Panel on the market!
Designed exclusively for the food sector and continuously updated from the feedback of your colleagues in the field to optimize your work, ANDY's Control Panel allows you to: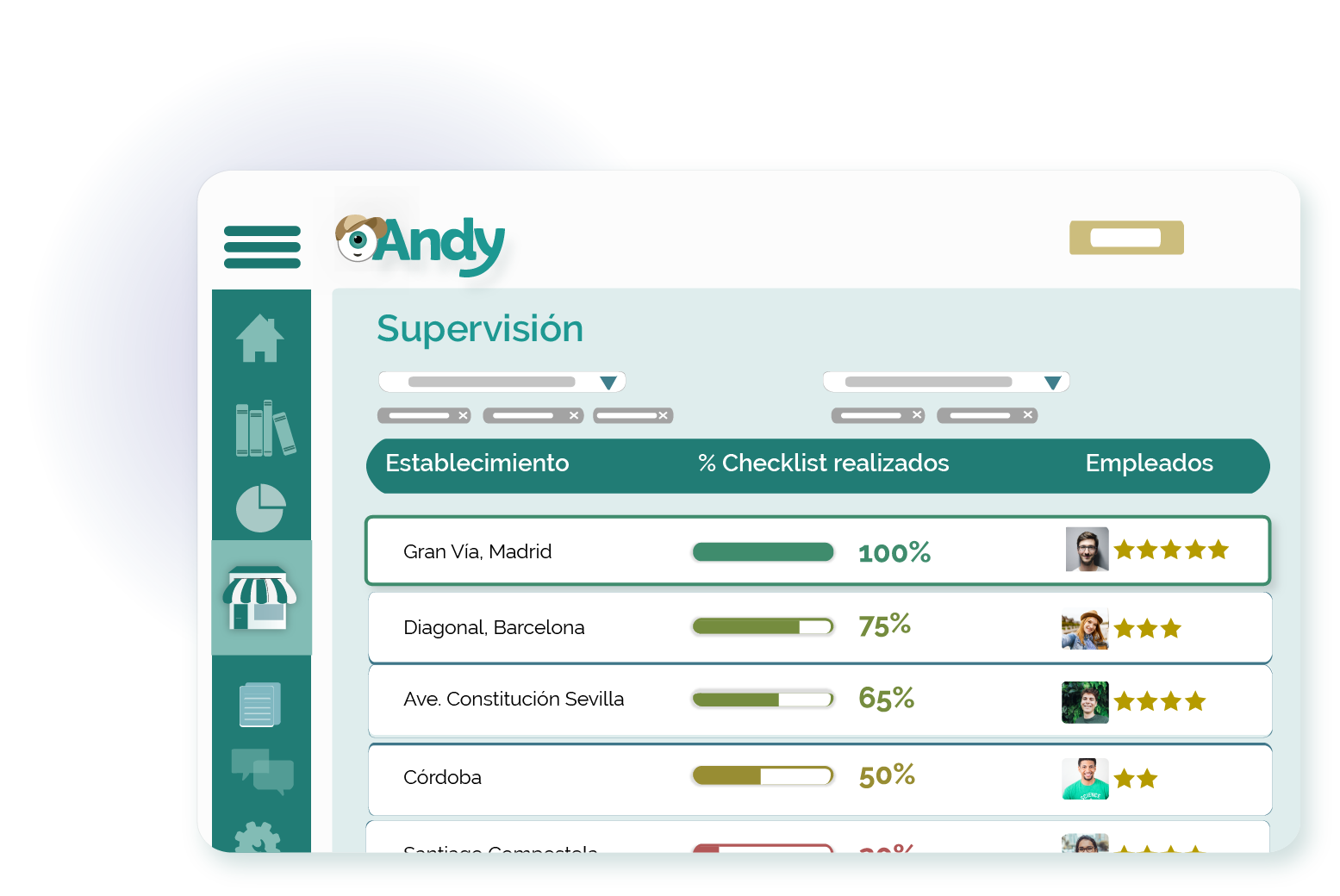 STAY INFORMED 24/7
Compare your establishments, save time, and make smarter, more informed decisions.
MONITOR PRODUCTIVITY AND PERFORMANCE
Evaluate the performance and execution of your plans and reward the best operating establishments.
WORK WITH MAXIMUM AUTONOMY
Modify the content, adapt the work plans to each establishment and generate reports in real time.
Find out why Andy is the leading digital assistant of the Spanish hospitality industry!