Revolutionise your Kitchens' Food Safety Protocols with Andy's HACCP Software: 
Real-time Monitoring, Digital Checklists, and Customisable Templates for Enhanced Compliance
Ensure Compliance with Ease
Effortlessly monitor critical control points in real-time, ensuring that your restaurant consistently adheres to food safety standards.
Enjoy peace of mind with instant alerts and notifications for proactive risk management.
Real-time monitoring of critical control points
Instant alerts for potential deviations
Proactive risk management for enhanced food safety compliance
Trigger Corrective Action Plans
Compliance with local legislation guaranteed
Smart food safety self-auditing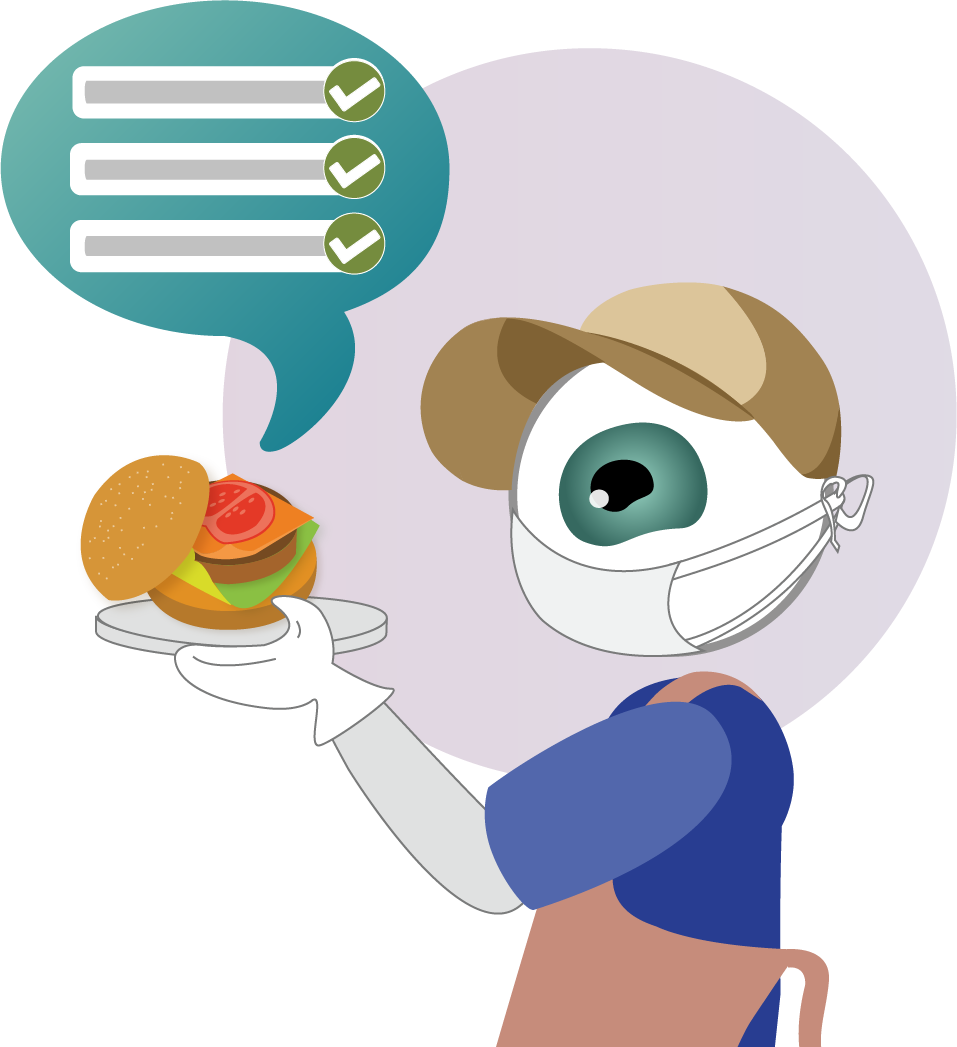 Efficient Compliance at Your Fingertips
Transform your restaurant's HACCP procedures with Andy's digital checklists.
Easily manage and document compliance tasks, reducing paperwork and streamlining your food safety processes for maximum efficiency.
Streamlined HACCP procedures: temperature recording, acceptable temperature ranges, monitoring frequency,  digital HACCP checklists, etc.
Effortless management and documentation of compliance tasks and Corrective Actions Plans
Reduction of paperwork for improved operational efficiency
Easy HACCP record digital safe-keeping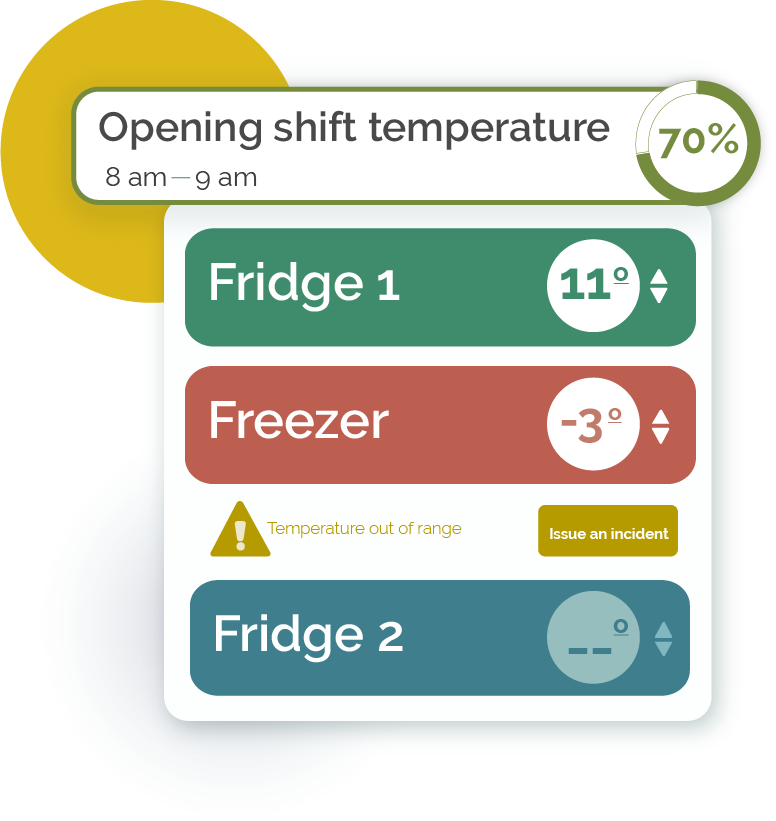 Tailored Solutions for Your Unique Needs
Experience the flexibility of customisable templates, allowing you to adapt Andy's HACCP software to your restaurant and/or food service business' specific requirements.
Tailor procedures, checklists, and compliance measures to ensure a personalised and effective food safety management system.
Stay ahead of changing regulations by easily adapting procedures to meet new compliance standards.
Tailor procedures to address industry-specific challenges, whether you operate a fine dining establishment, a fast-food chain, or a catering service, ensuring that your HACCP practices align with the unique demands of your sector.
Effortlessly incorporate feedback and insights into your HACCP procedures, allowing for continuous improvement and refinement based on evolving safety requirements and industry best practices.